Photos Nunes and Brittain
Active Rideshop hosted an early release Nixon x Bones Brigade collaboration launch on Saturday, April 8, 2017.
That evening there was a J. Grant Brittain Curated Art Show, the release of a Nixon x Bones Brigade Zine, Music, and a Meet & Greet with the Bones Brigade across from their Irvine CA shop.
Early Release Press Release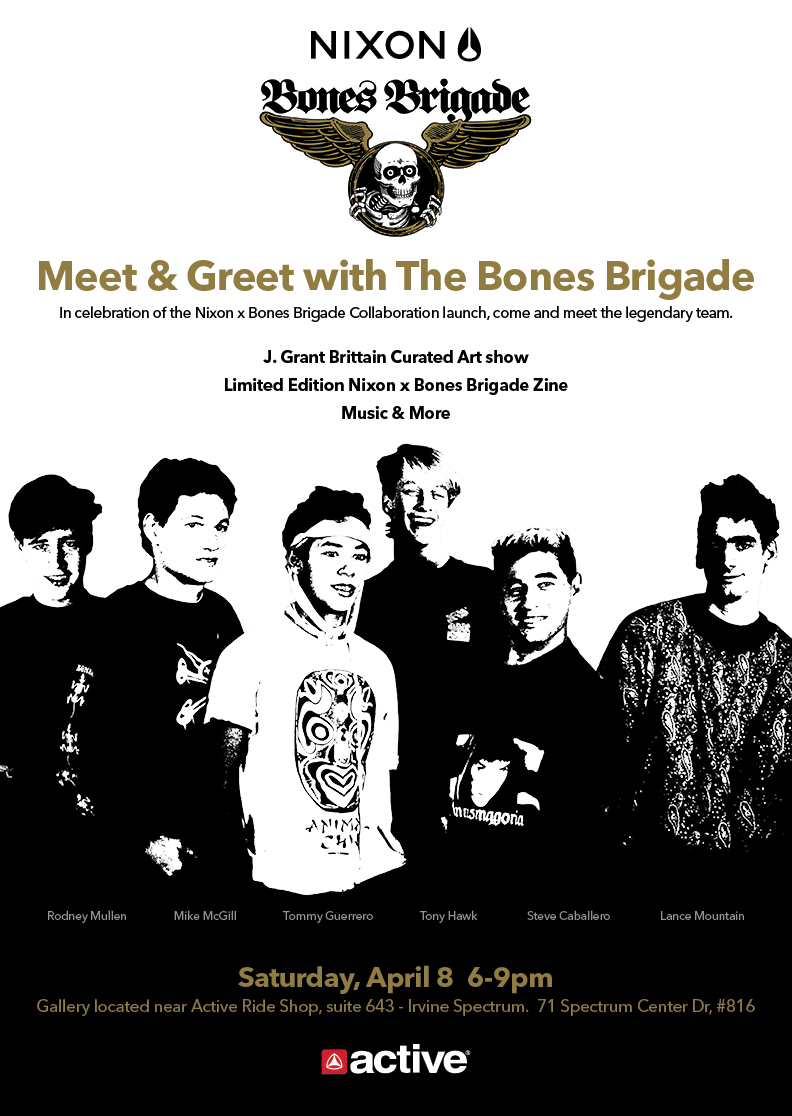 Bones Brigade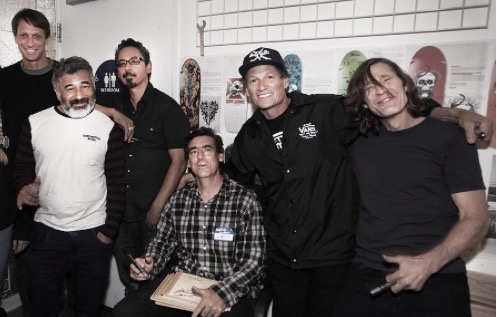 View of gallery looking to the back before the start

View of gallery looking forward before the start

Crowds waiting outside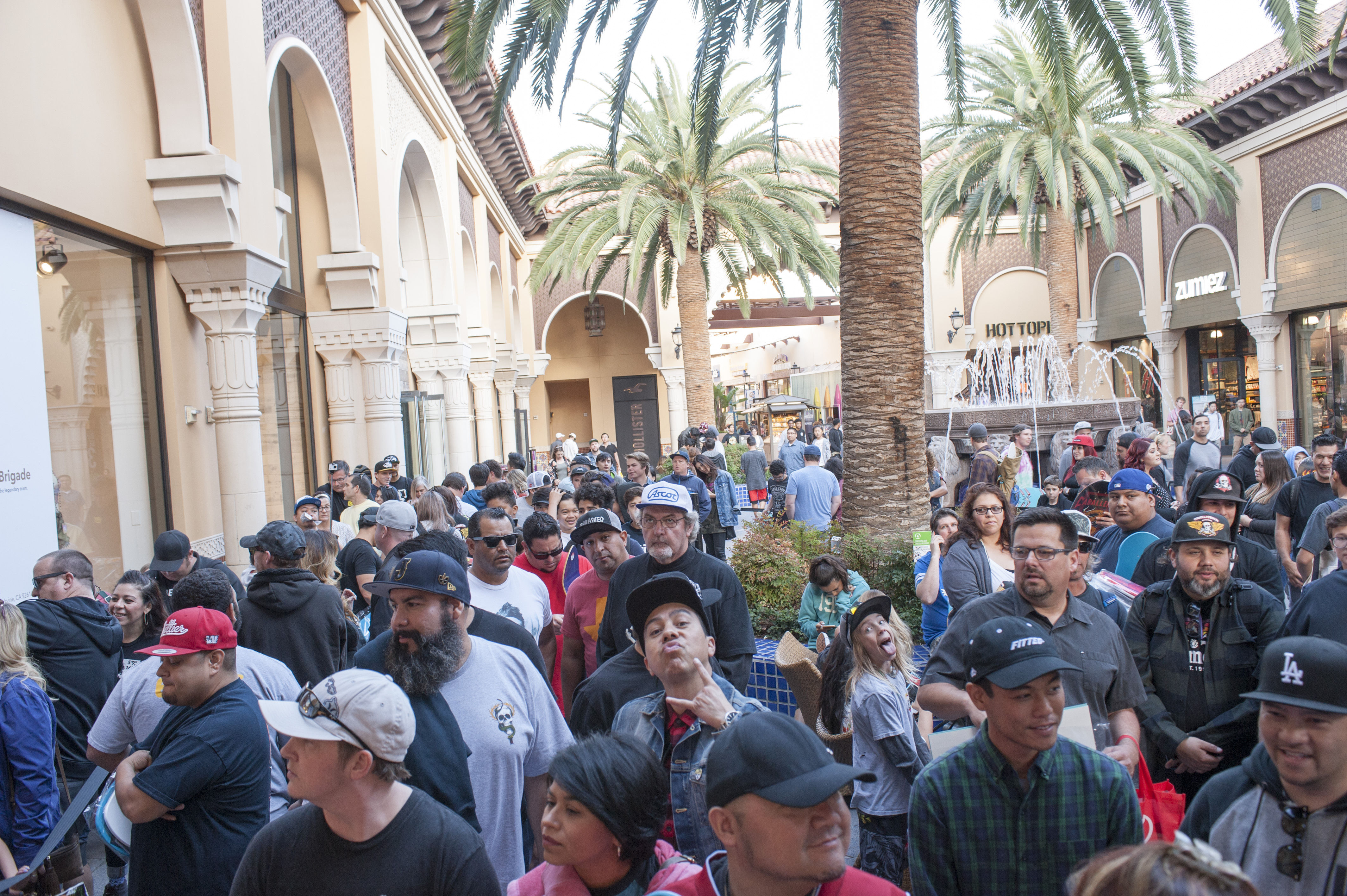 Here's the view looking in from outside, after the fans were let in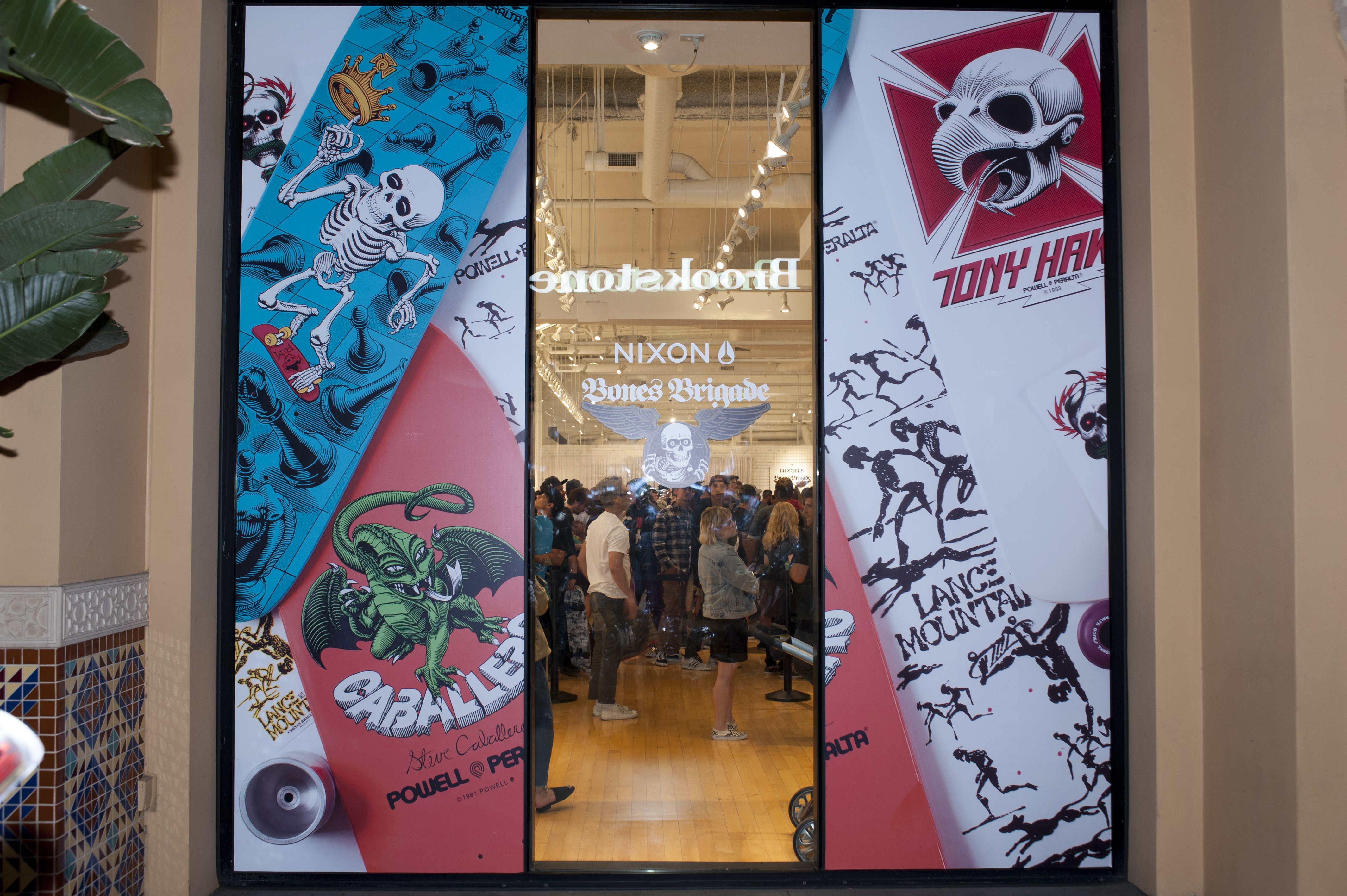 Overview of the event
A few industry friends: Grant Brittain with Don Brown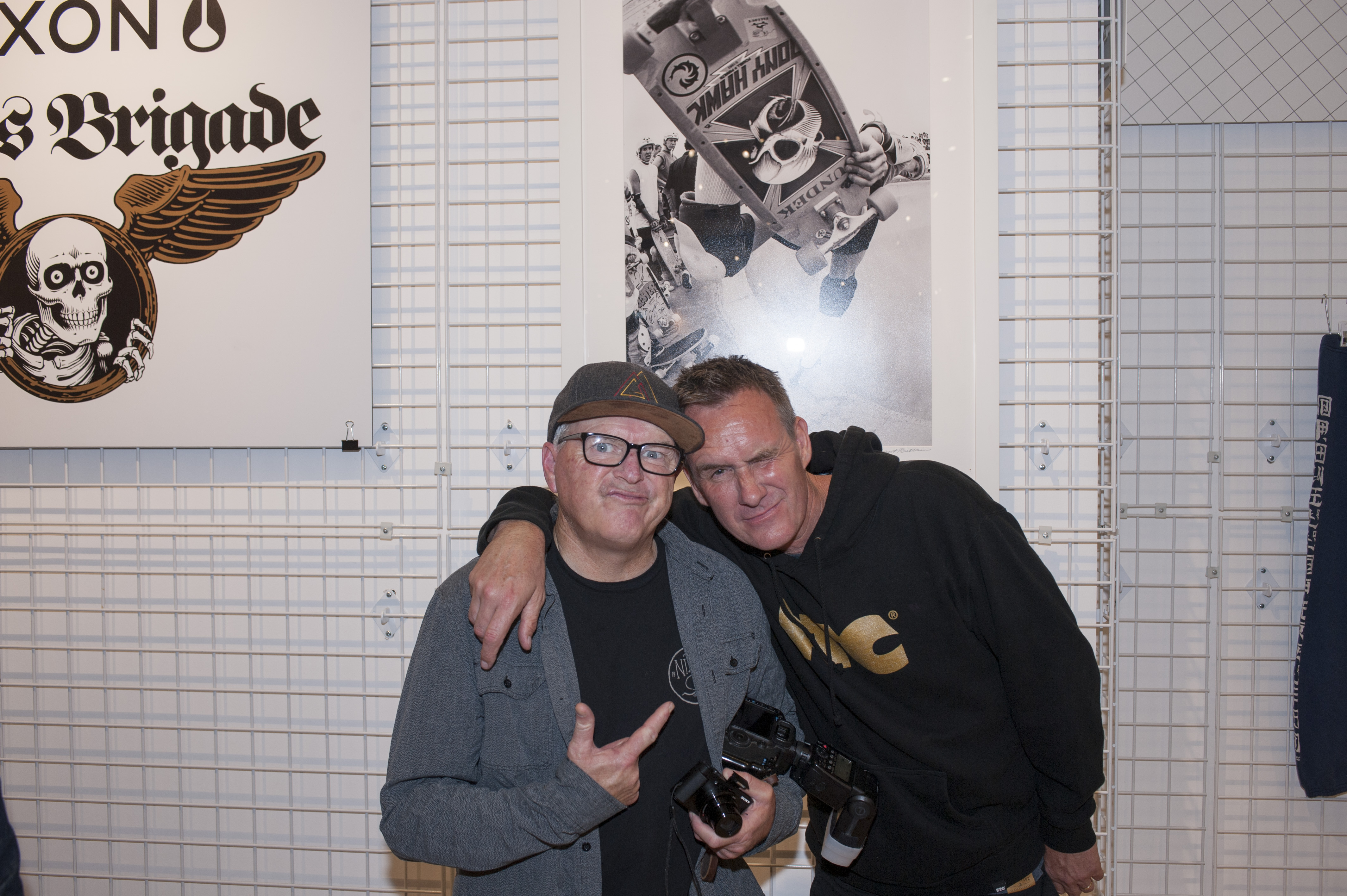 Dave Swift with Paul Schmitt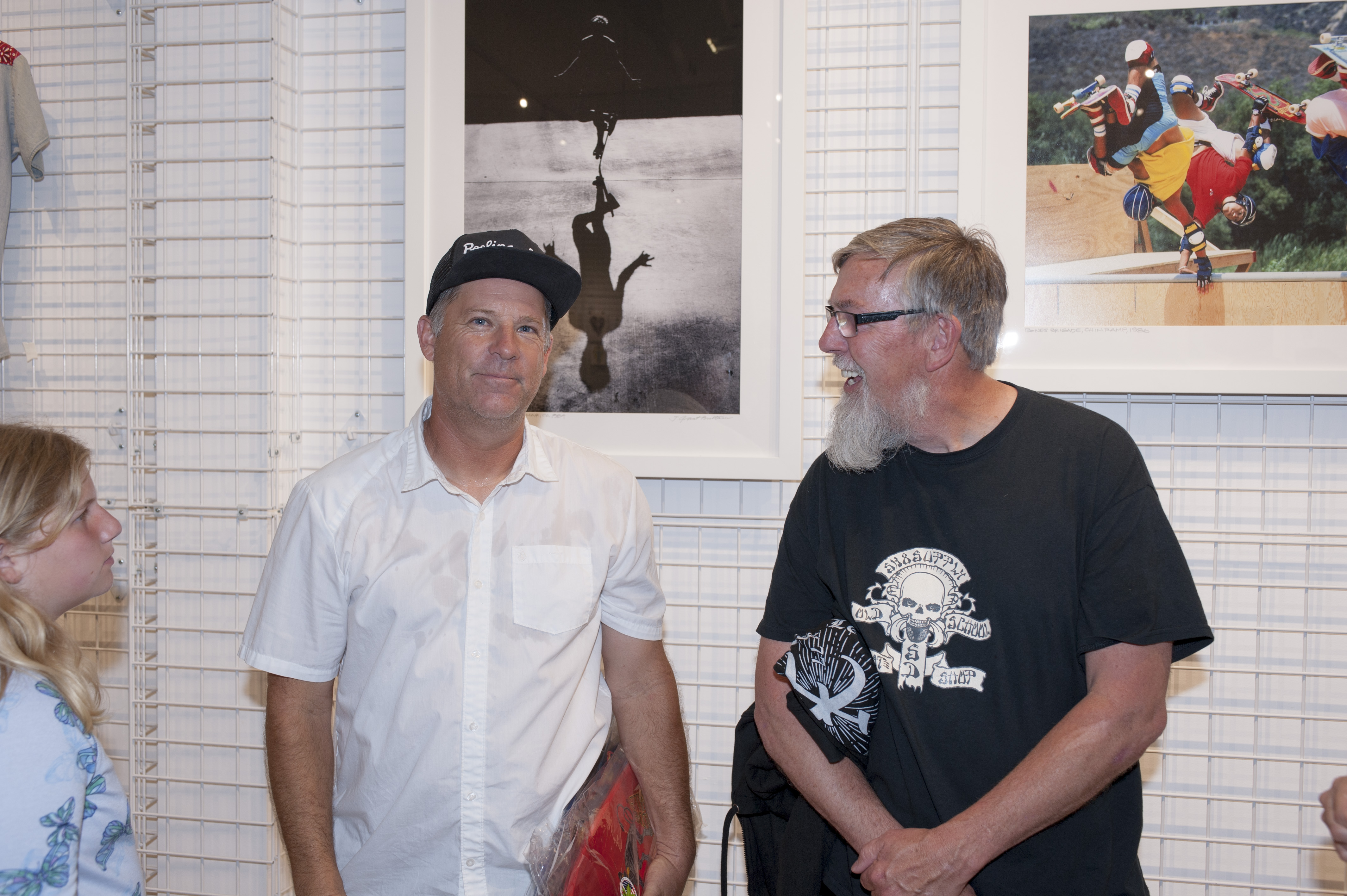 CR Stecyk III and Sean Cliver
Display case with fun memorabilia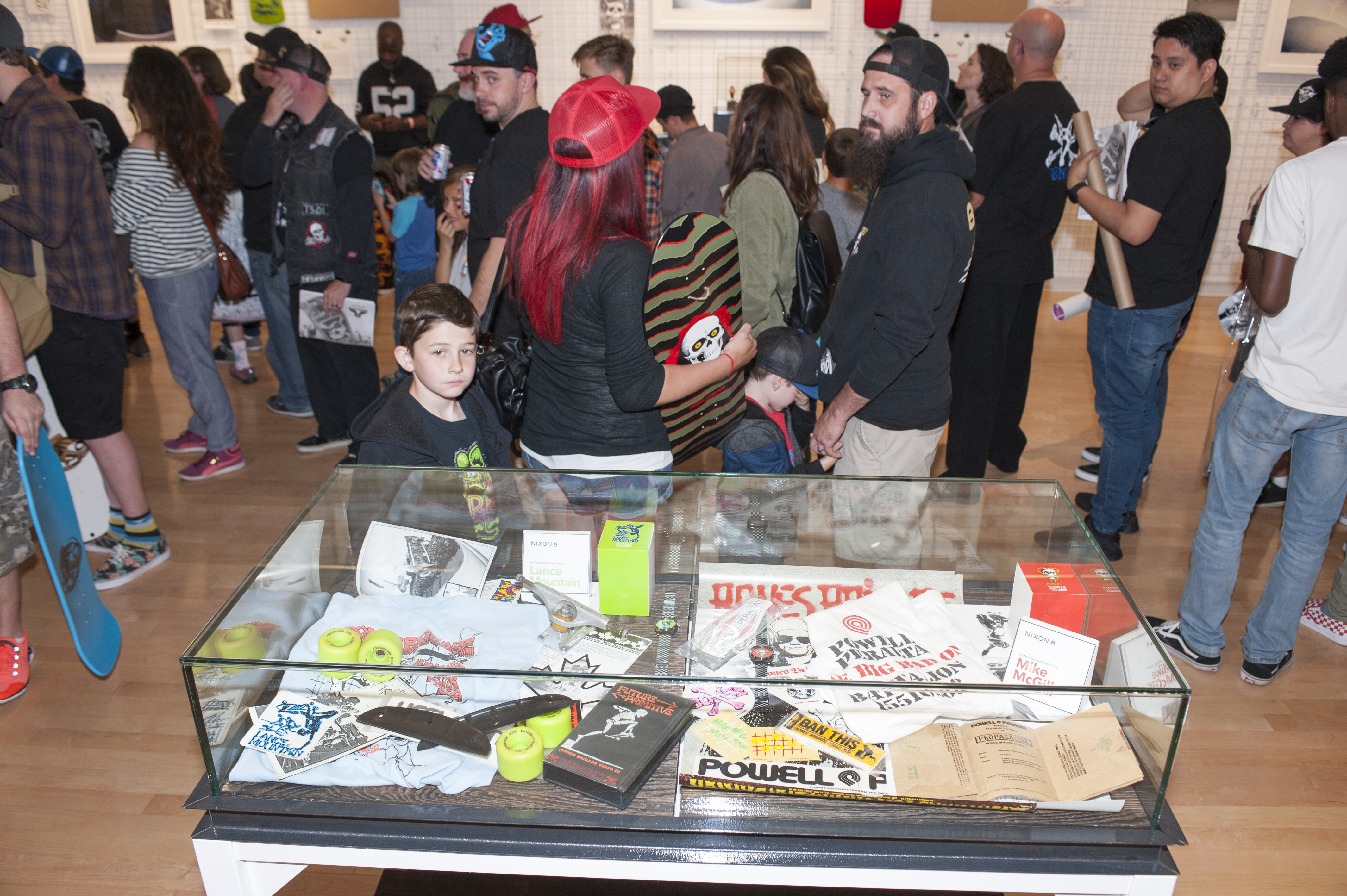 Tommy and the first fan in line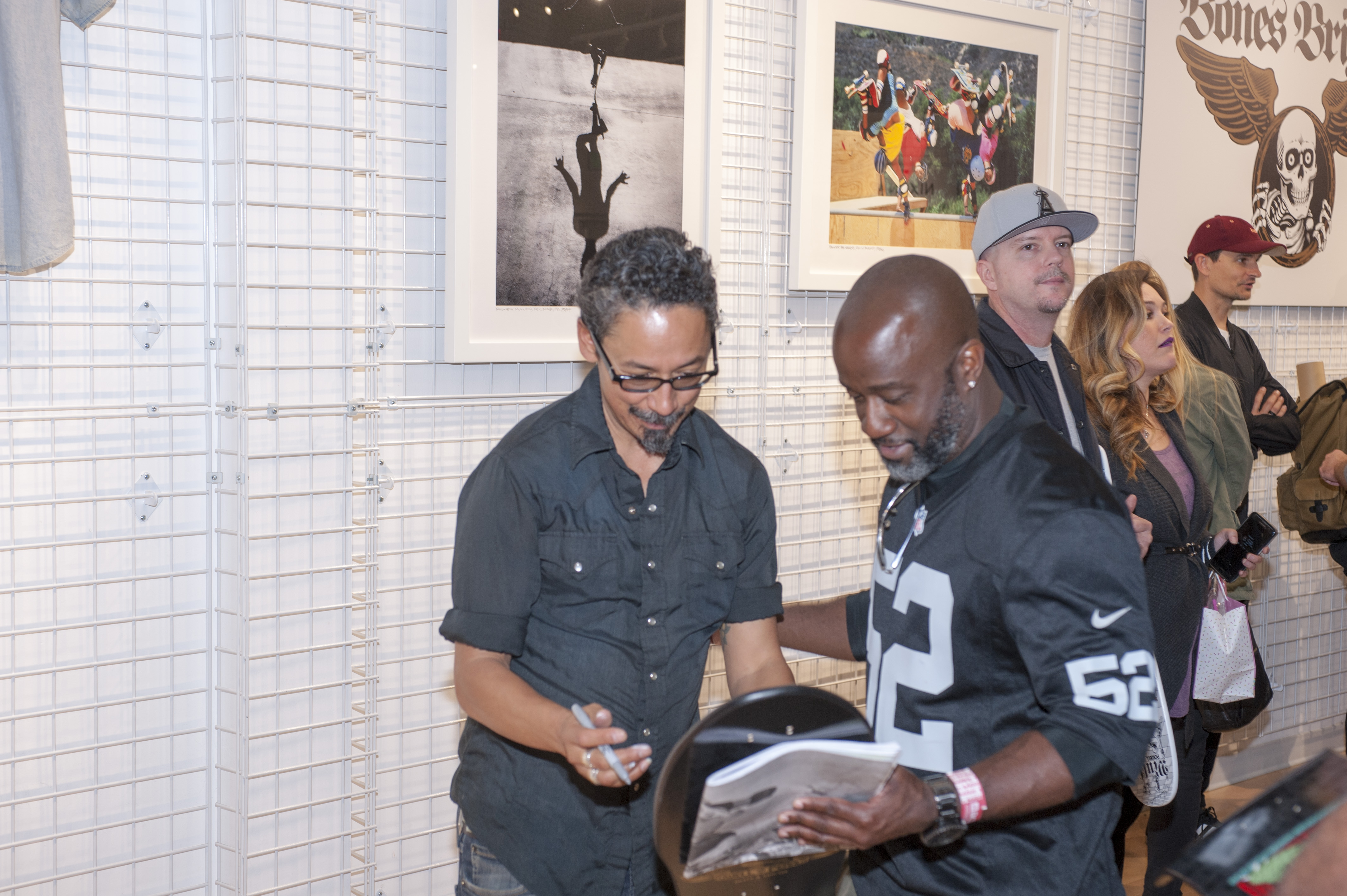 Each skater had a featured section. Here's Tommy's
Mike McGill shares stories with a fan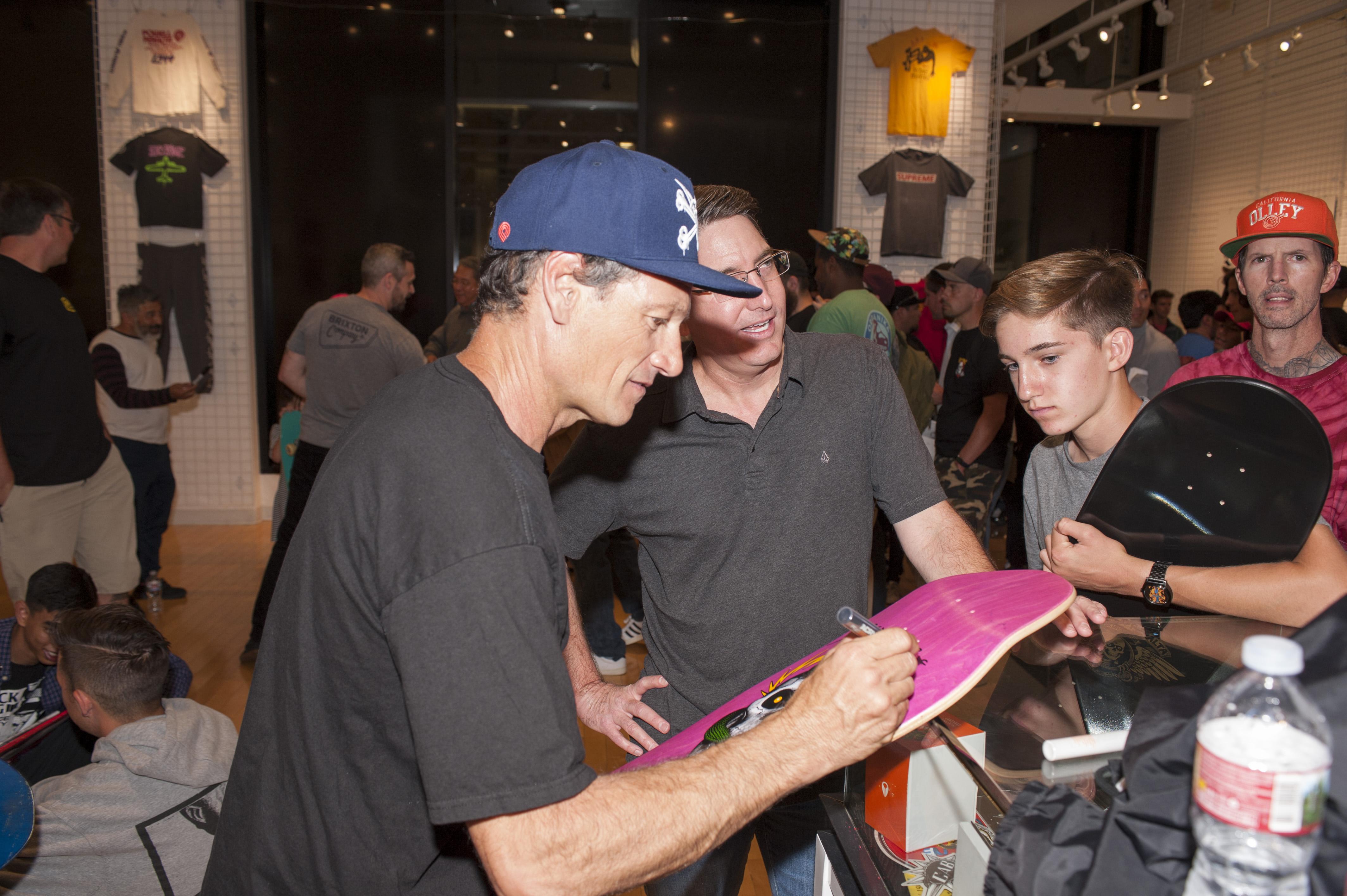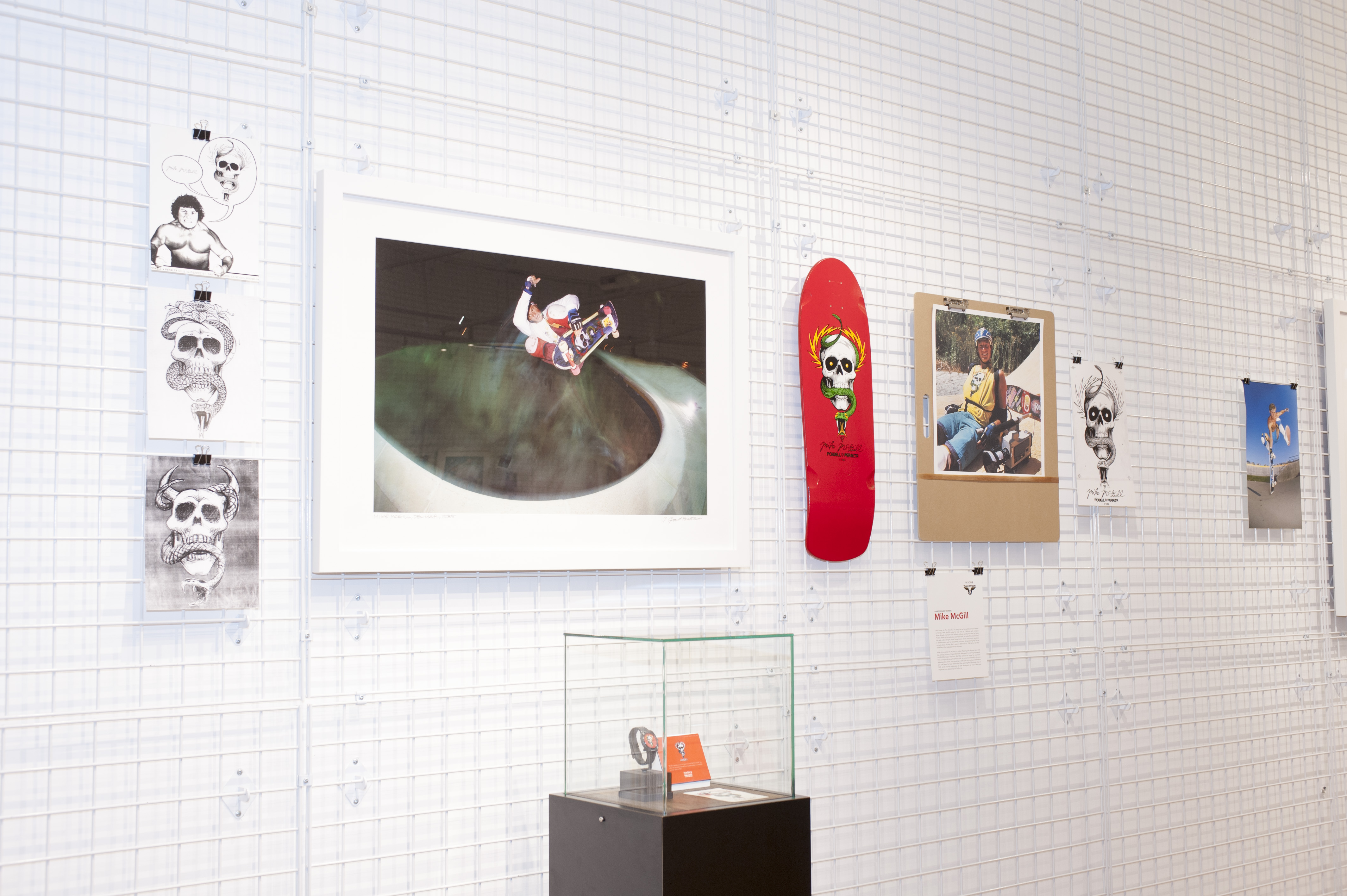 Rodney Mullen, as Sean Mortimer looks on
Hello, my name is Lance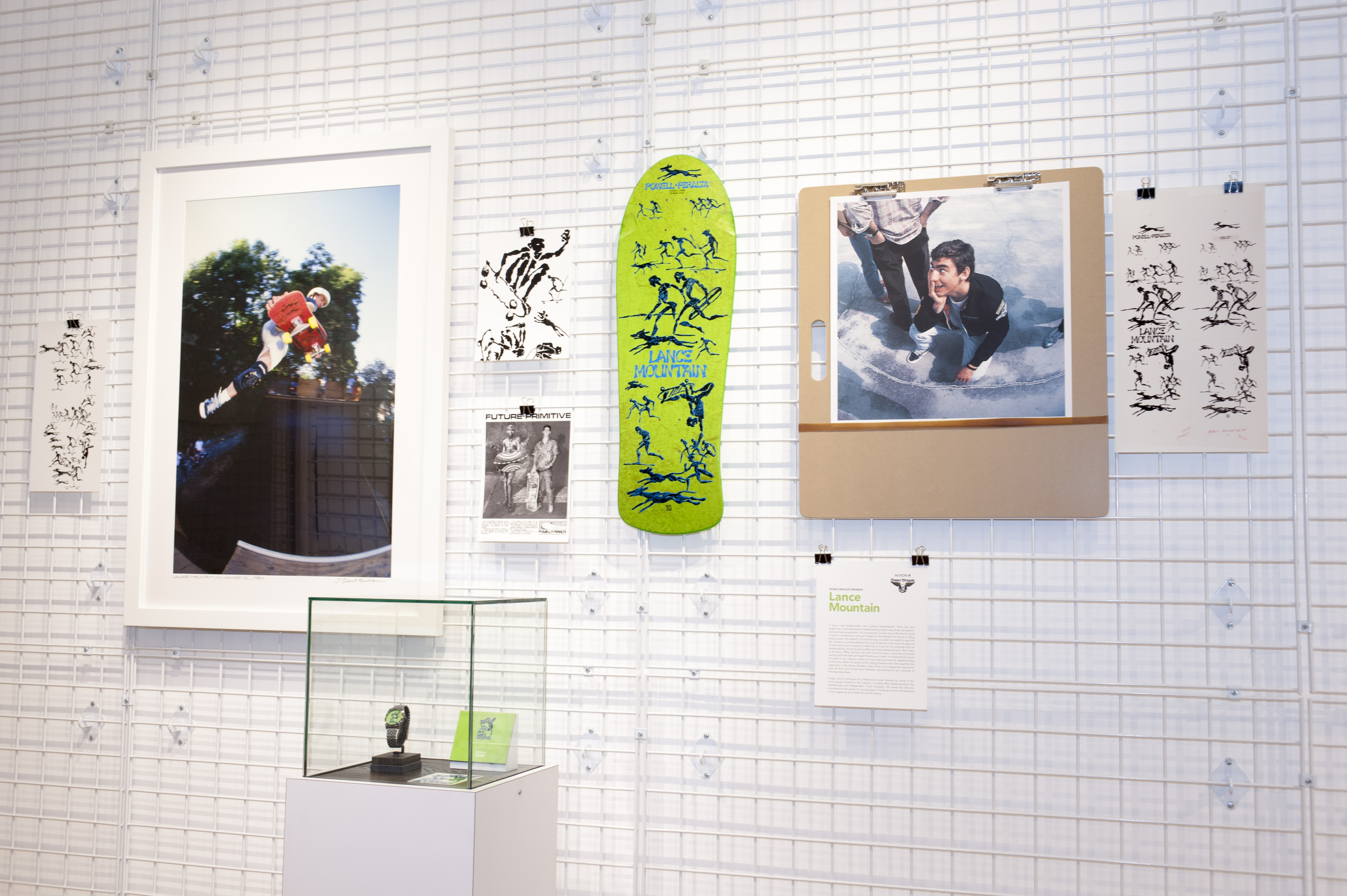 Pillar decorations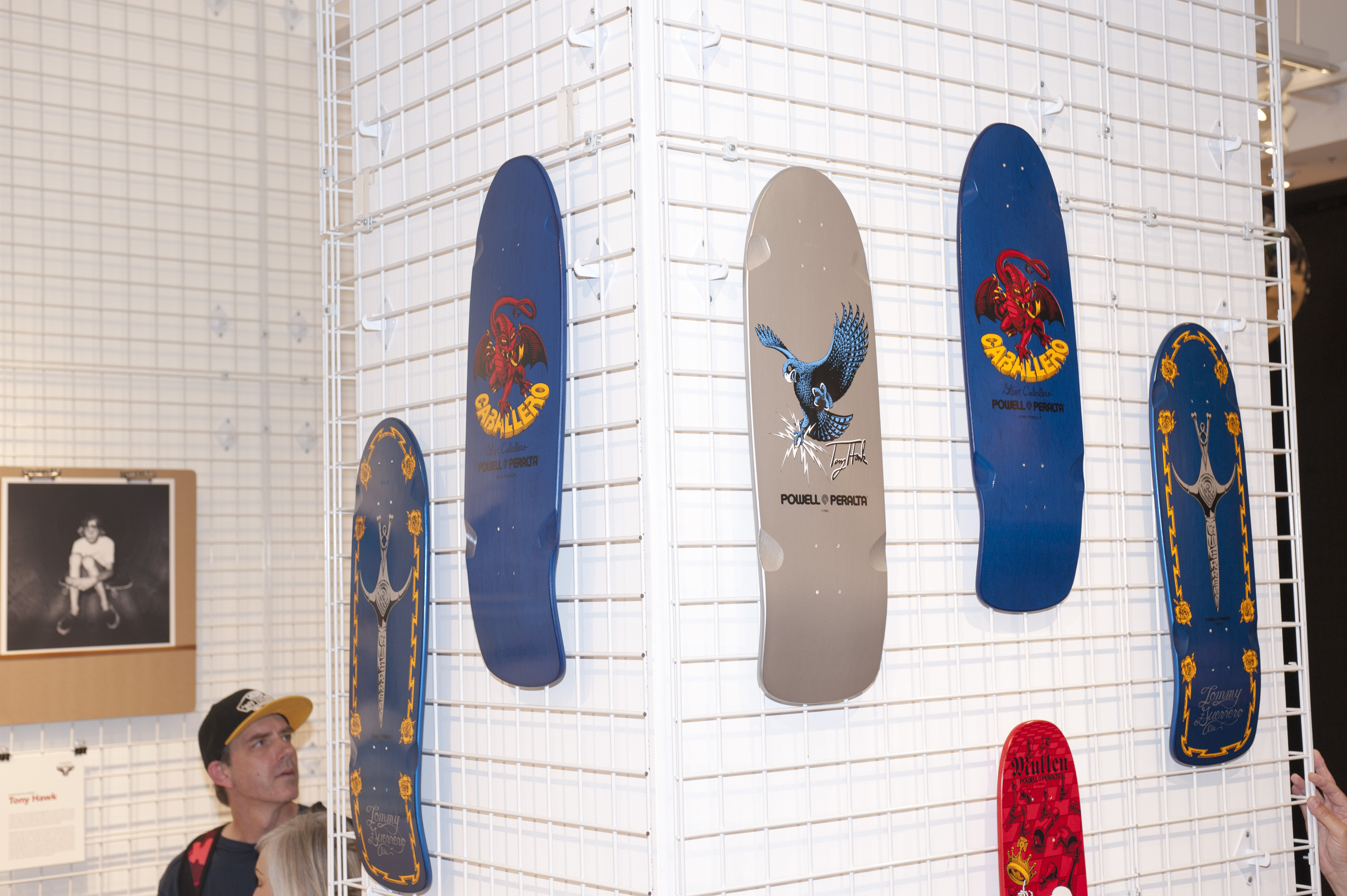 Tony in front of his section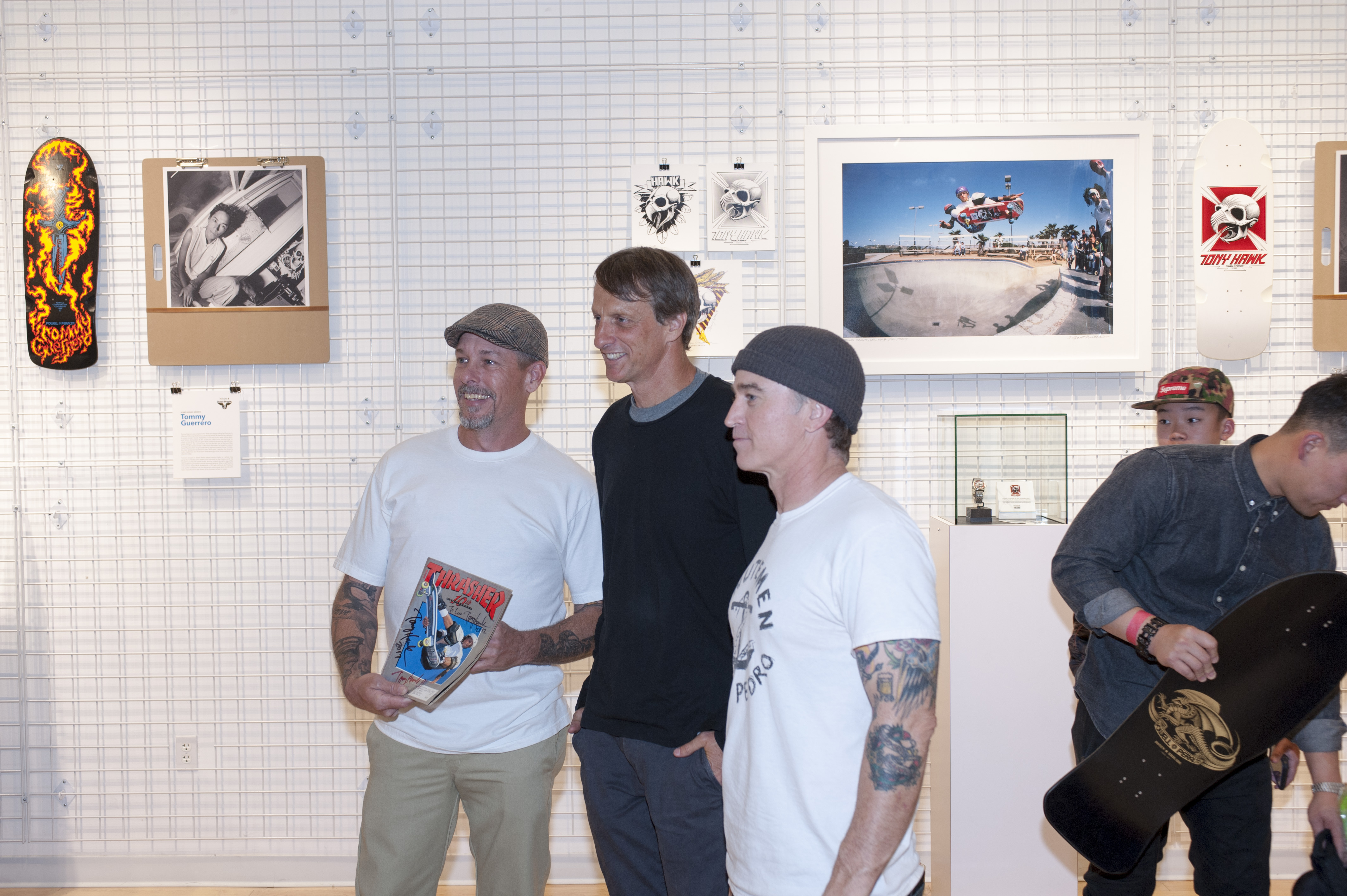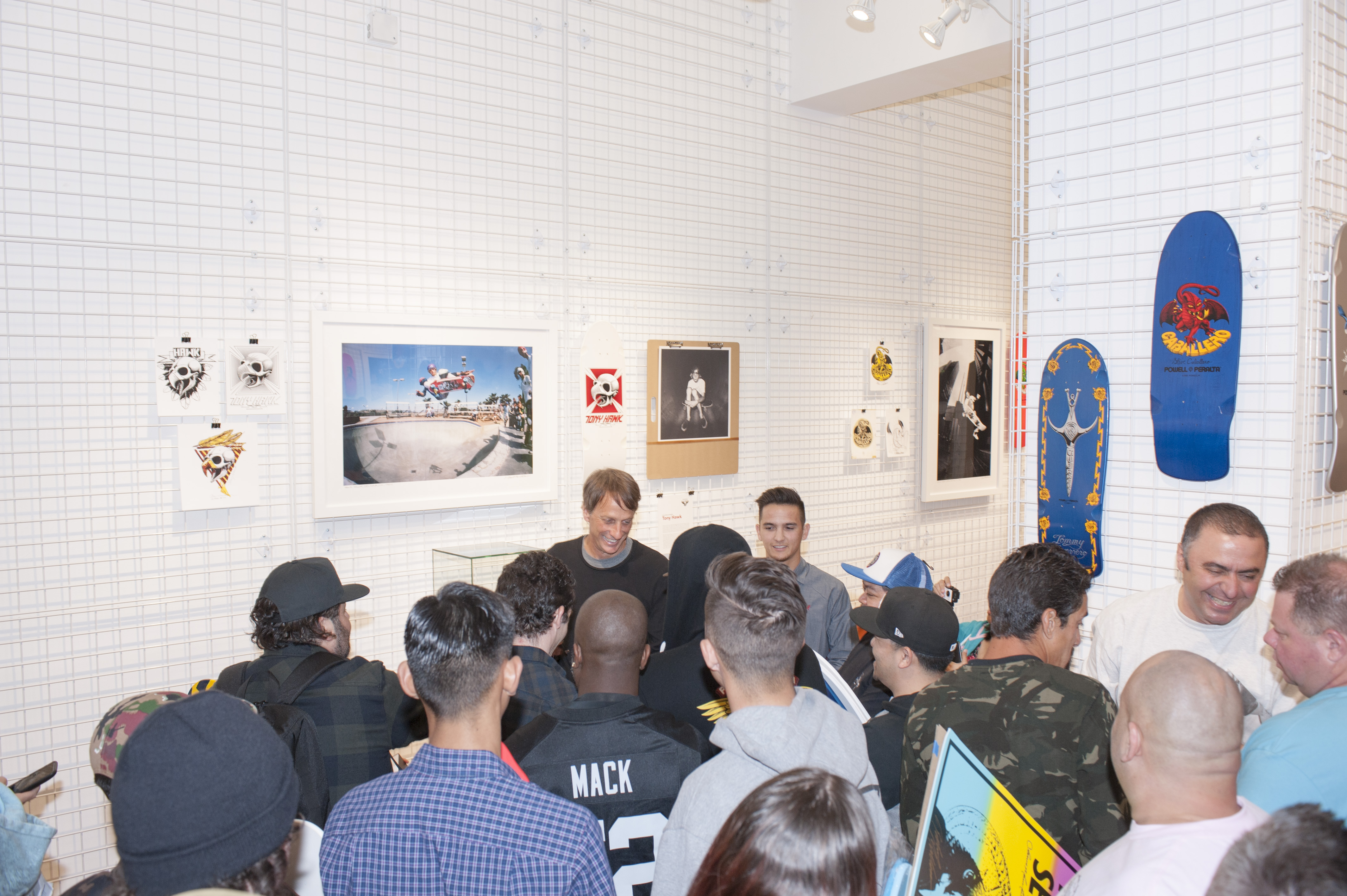 Steve Caballero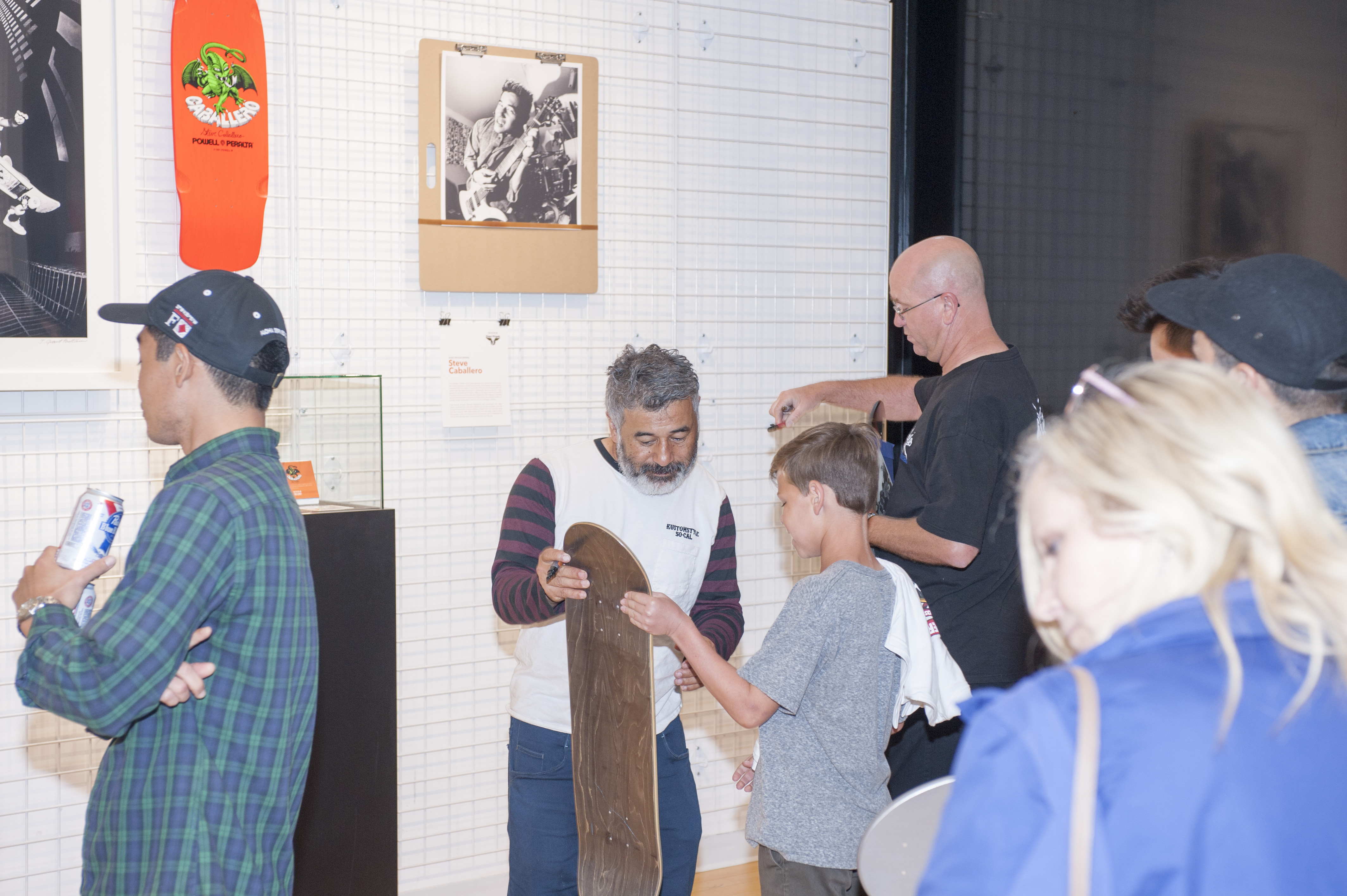 Children are our future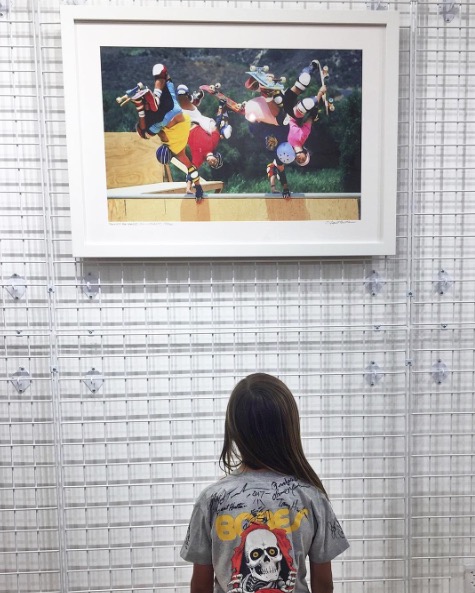 More photos from the event on thrashermagazine.com