Bones Brigade 5th series of decks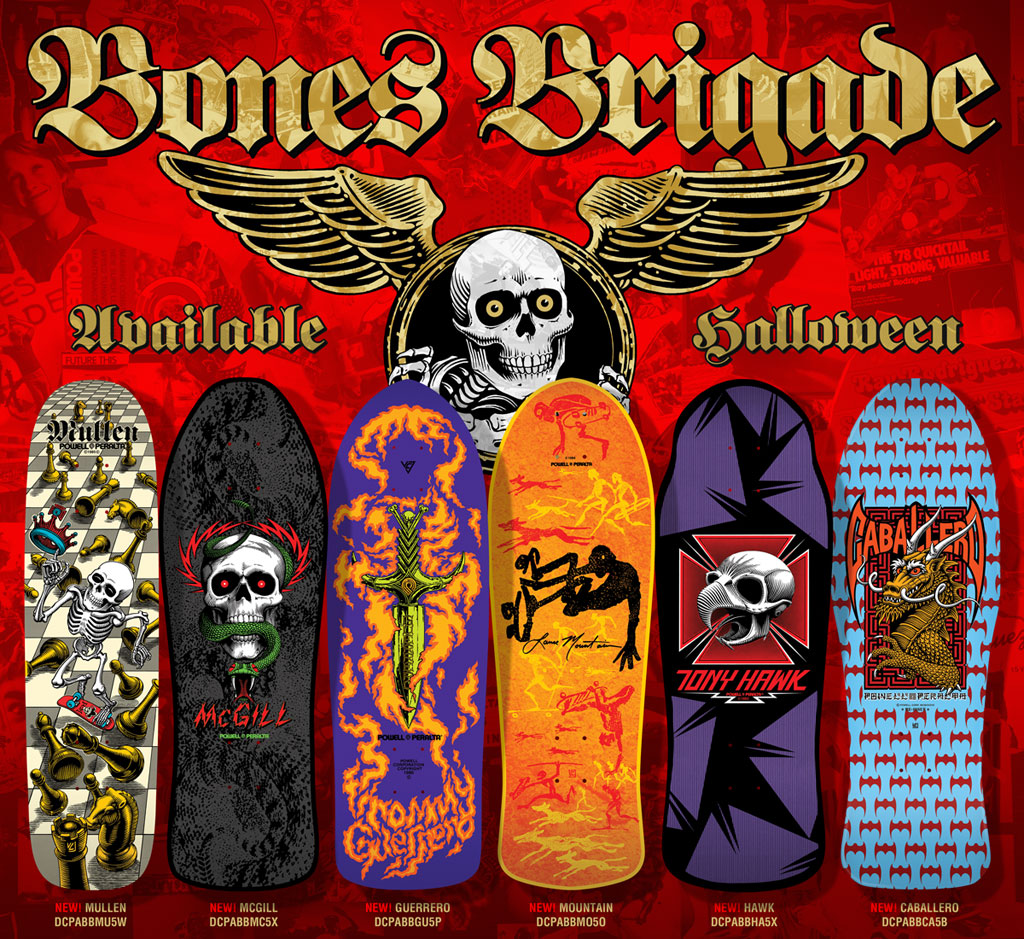 The guys have been having a great time since work was started on Bones Brigade : An Autobiography back in 2011.
A few of the notable things in regards to Bones Brigade have included:
Film Festivals and film screenings
BonesBrigade.com and other social media
Bones Brigade Vault items
Bones Brigade deck releases
Bonus Brigade release
We are happy to announce that the guys have agreed to offer an all new 5th series of Bones Brigade decks. We heard from fans and dealers, searched the internet, sorted through emails, and concluded that these six would be great for this amazing 5th series.

Mullen- new color way, same classic shape, 202. Circa 1985

McGill- different version of Skull and Snake artwork, on shape 215. Circa 1988

Guerrero- Classic TG Flaming Dagger artwork on the more pointy nose shape, 233. Circa 1988
Mountain- limited version of the FP art, same classic shape, 156. Circa 1984

Hawk- Classic Hawk Skull graphic with background layers on the larger deck with shaped nose, 232. Circa 1988

Caballero- CAB Street (Dragon and Bats) artwork on shape 150. Circa 1988
Only up to 2500 in this colorway will be produced of each.
Sign up to be alerted when they become available. Begin shipping October 31, 2014.