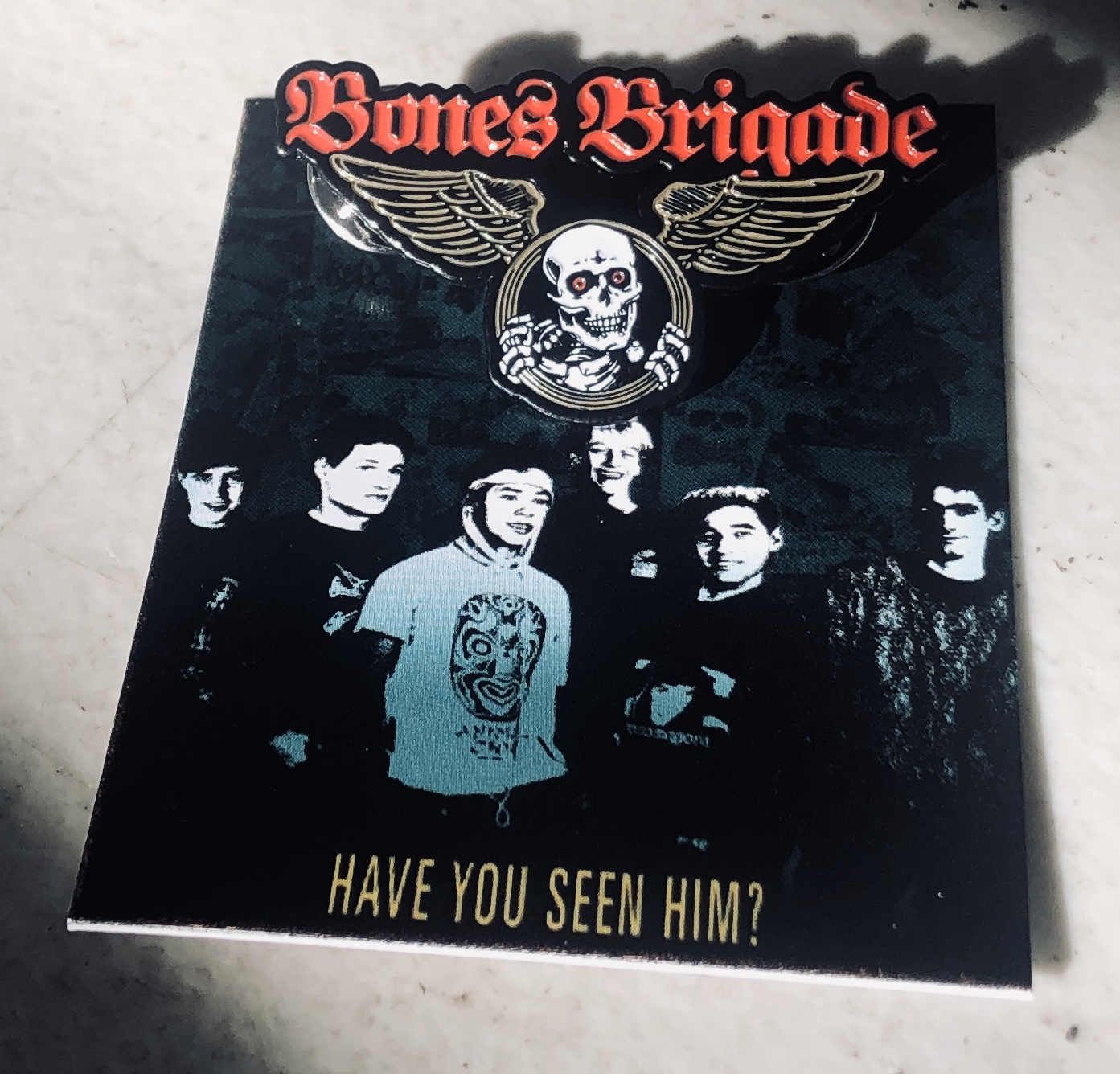 To thank accounts and fans that have supported us with Bones Brigade Series 12 we provided a unique, collectible Bones Brigade lapel pin to go with each deck.
The lapel pin is not included in the bag with the deck (to prevent the chance of damage), but was shipped separately with each order.
We asked dealers to come up with creative ways to provide them to their customers, and to take the opportunity to make the customer feel special.
The lapel pins are not to be sold, and are provided as a goodwill gesture for customers. They are a goodwill, bonus item provided as a way to say, "Thank you. We appreciate you."
ABOUT the lapel pin.
Randomly assorted.
1.675" wide with two military clutches.
Ten different backing cards, with ten different sayings from The Search For Animal Chin
HAVE YOU SEEN HIM?
EVER DONE A TAIL DROP?
MAPS TO THE SKATERS HOMES
HE'S GOT HIS OWN MILK CARTON
DON'T EVER DO A NOSE PICKER WITH A COPER
WASN'T EVEN A BAD SLAM, DON'T WORRY
DINK, DANKED, SKADACTD. DUFFD, BANKED.
BUNSON OVER THE JUNSON
LOOK OUT FOR THE BUTTON IN THE GLOVE BOX
WELCOME TO THE BLUE TILE LOUNGE
If you did not receive a lapel pin with your purchase, check with the dealer you purchased the deck from. International customers may receive their pins at a later date.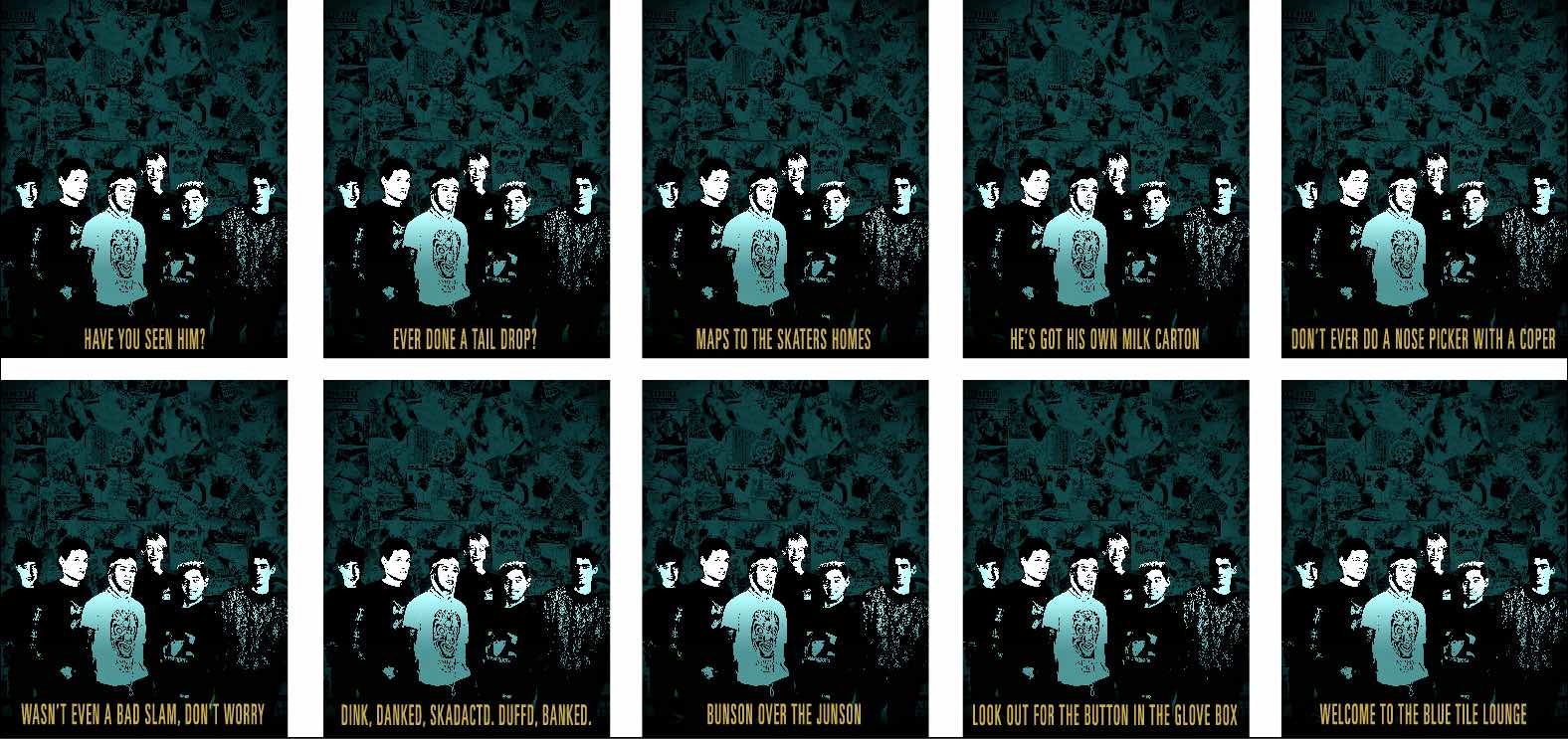 Relax, and enjoy your skating.