Keith Hamm of ESPN, put together an informational post about Tony Hawk's donation to the Smithsonian Natural Museum of American History.
"The Smithsonian's National Museum of American History will expand its collection of skateboard-related items this weekend as living legend Tony Hawk and '70s pro Cindy Whitehead donate personal equipment to the famed institution. A ceremony honoring Hawk's and Whitehead's permanent donations to the museum's Division of Culture and the Arts will highlight Innoskate, an event exploring innovation and invention in skateboarding and its influence on endemic and mainstream culture. The two-day public festival, presented by the Lemelson Center for the Study of Innovation & Invention, begins Friday with a screening of "Bones Brigade: An Autobiography," a 90-minute documentary that covers much of Hawk's history with the seminal Powell Peralta skate team throughout the '80s..."
To read the full article, click this link: Hawk Donates First Board to Smithsonian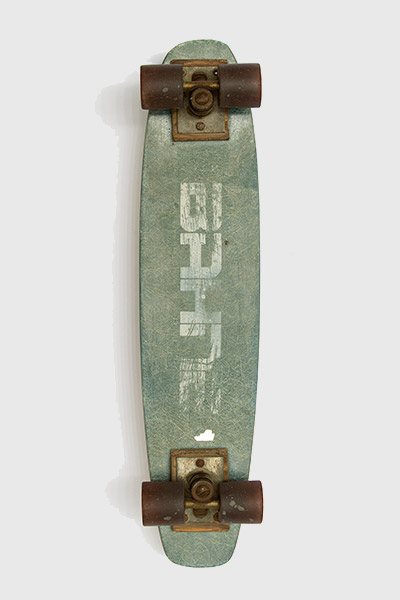 Tony Hawk's first skateboard was a hand-me-down from his brother, Steve Hawk.