Rookie wookiee (played by legend — Steve Caballero) rips the bowl and receives mixed scores from the judges in this Vans x Star Wars commercial.
Chris Nieratko ran an interview with Steve about the most epic Star Wars skate commercial ever on the Vans Tumblr.
Chris: Let's talk about the commercial. How were you approached to skate as a wookie?
Steve: I was approached by Christian Jacobs, the producer of the commercial, who created Yo Gabba Gabba as well as the head guy in the Aquabats. I have a long-standing relationship with him and he approached me about the commercial for the Vans collaboration. He said, "We want you to dress up as a wookie and skate. We saw some footage online as you dressed up as Planet of the Apes so we know that you can skate in a costume. How would you like to be a wookie?" I was like, once again, "Dude! Sign me up! That's an honor to be a part of a production that grand." He told me they'd fly me down to Jim Henson's Studios and create the costume there and they'd make a mold of my face so it'll be perfectly design to me and my specs. How can you turn something like that down? It's such a great opportunity and it brings me back to my childhood, before I got into skateboarding, looking at Monsters Magazines and how they did the make up and how they make movies and I was like, "Man! I am going to relive this thing that I looked up to in the magazines and be a part of that experience 35 years later."
Read the full interview HERE.
Check out the process of turning CAB into the Rookie Wookie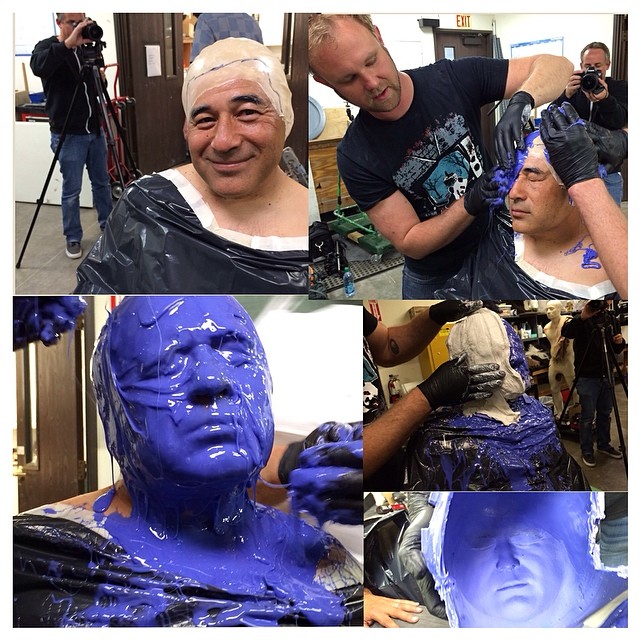 "Ok... It's my turn to get a life like mold/ casting by professional special FX make -up artists & movie mask makers from the Jim Henson creature shop in Burbank. Pretty cool experience because when I was a young child reading Famous Monsters magazine In the late 70's I only dreamed of having this done and today it became a reality... Too cool."
"Special FX make up in the works for a cool collab coming soon that will blow you away. Full costume from head to toe being made at the Jim Henson creature studio in Burbank, California that will fit my body perfectly once it's finished."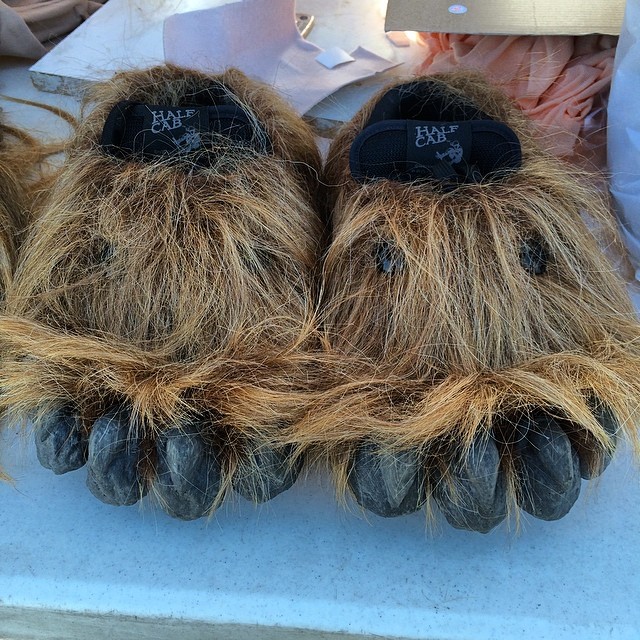 Some of the coolest pair of Halfcabs Steve has worn to date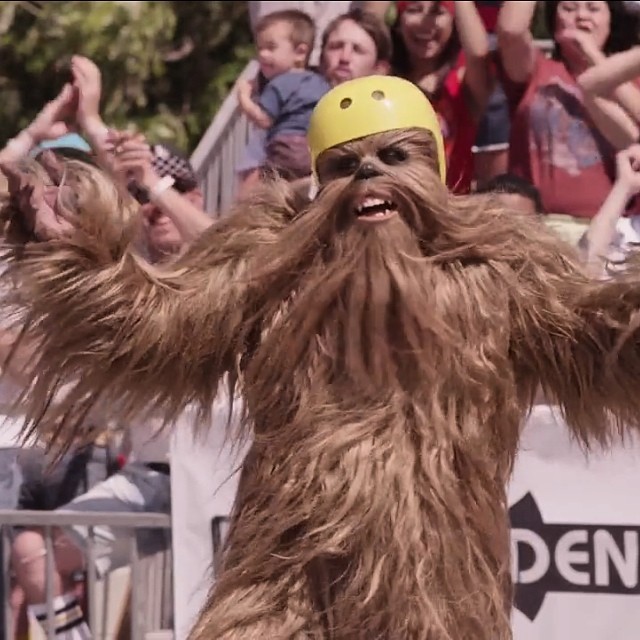 Hyping the crowd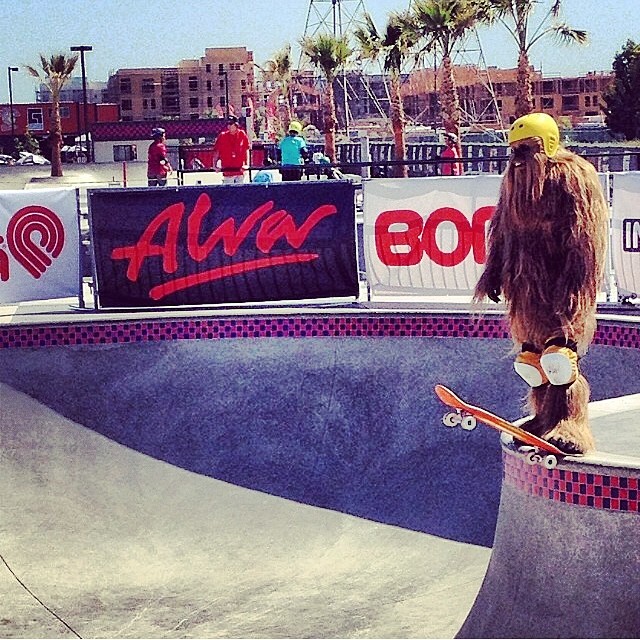 Putting a run together in that hairy head
FS Smith grind, photo by MRZ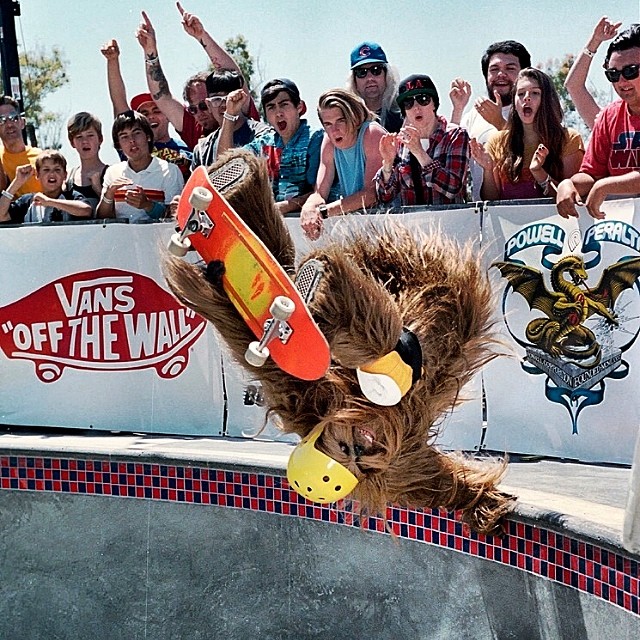 Hairiest FS Invert ever, photo by MRZ