Bones Brigade limited 9th series. Available April 7, 2017 at 12:00pm PST.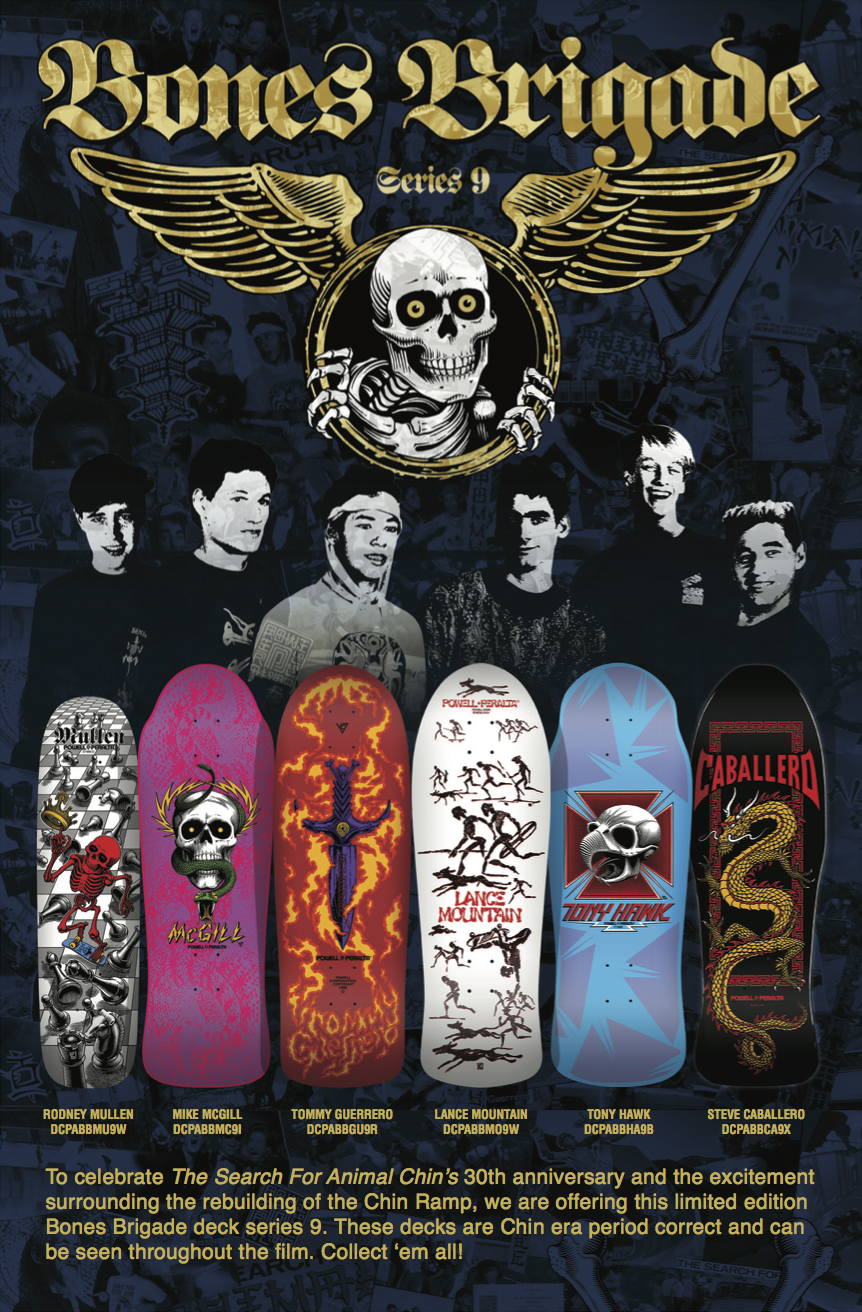 Taking the momentum and interest from the rebuilding of the Animal Chin Ramp, the coverage from the ramp recently and the 30 Year Anniversary of The Search For Animal Chin this year, the limited Bones Brigade 9th Series features some of the decks that appear in the film.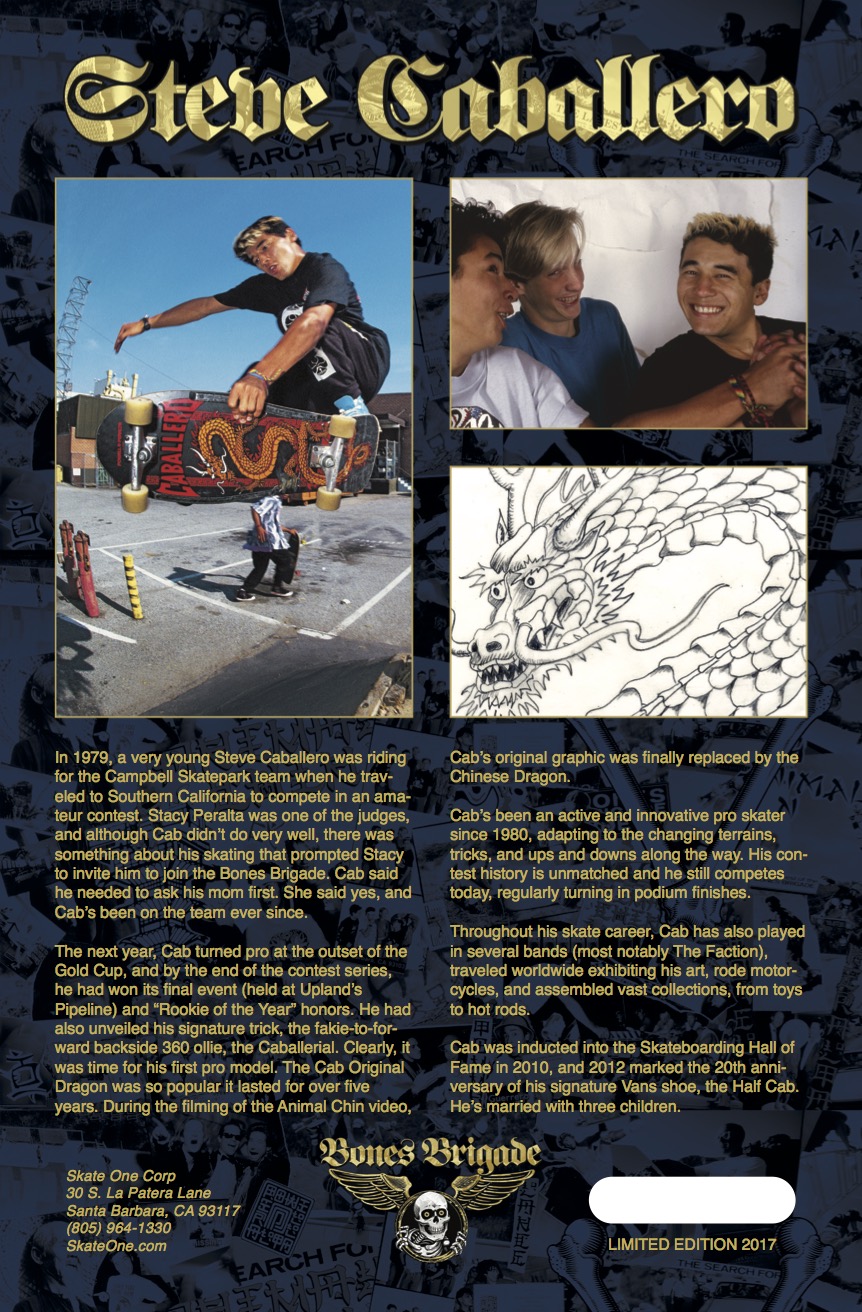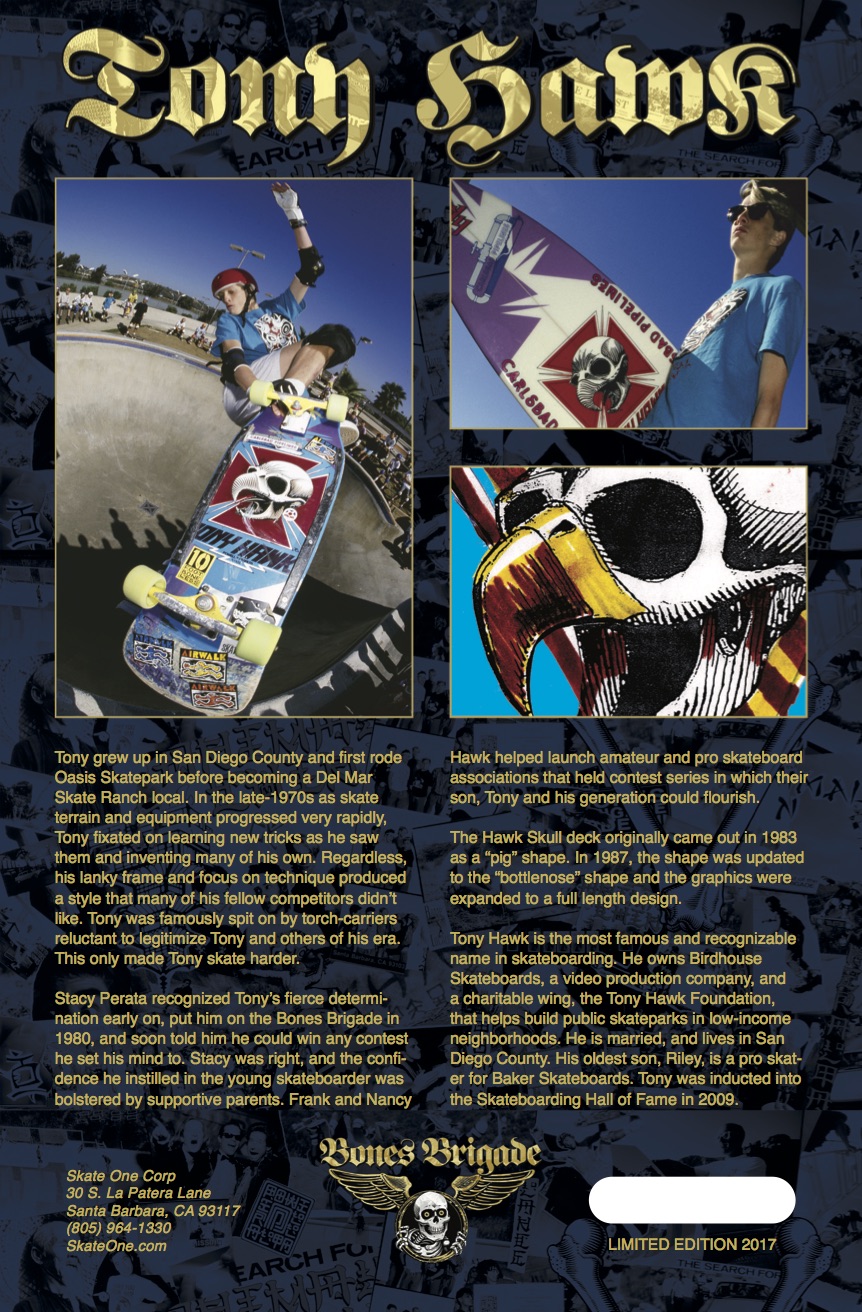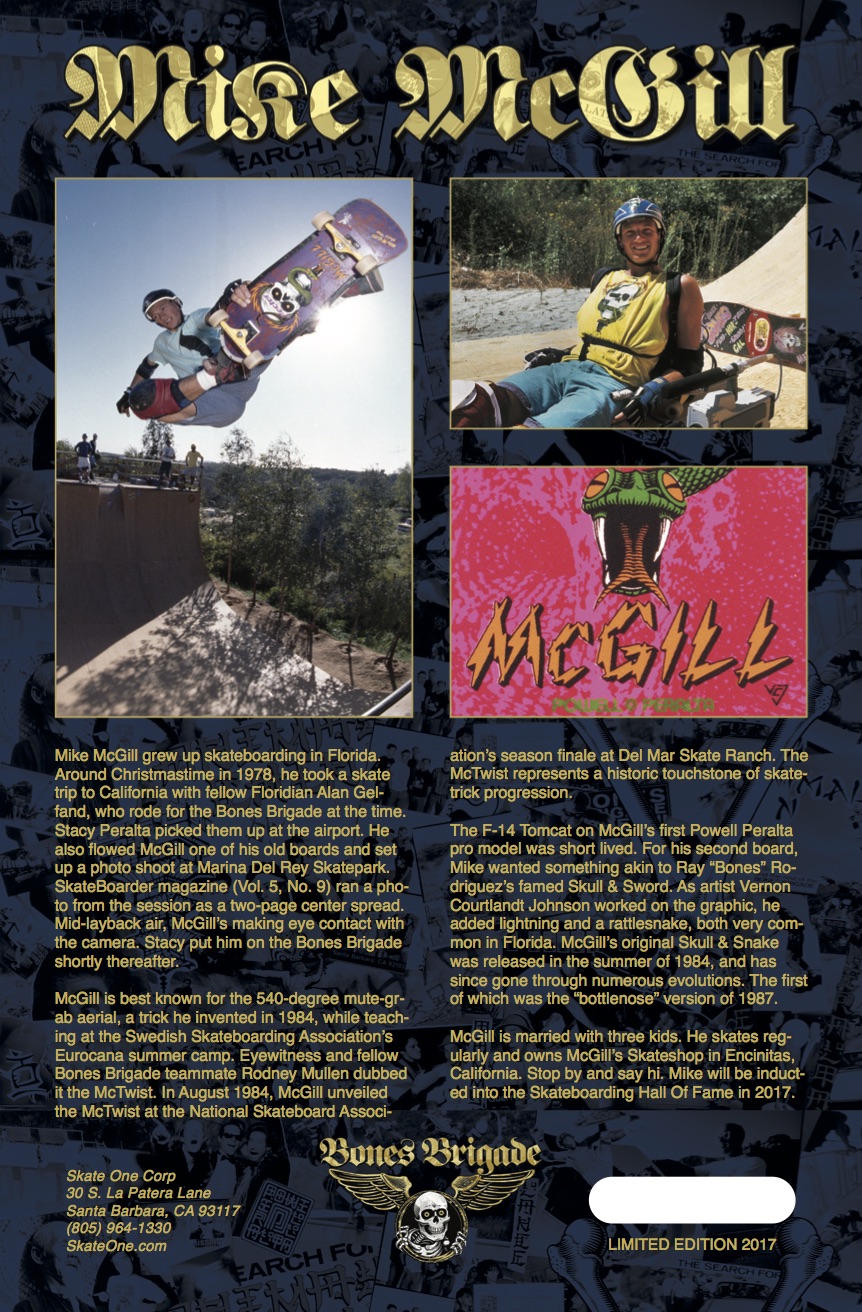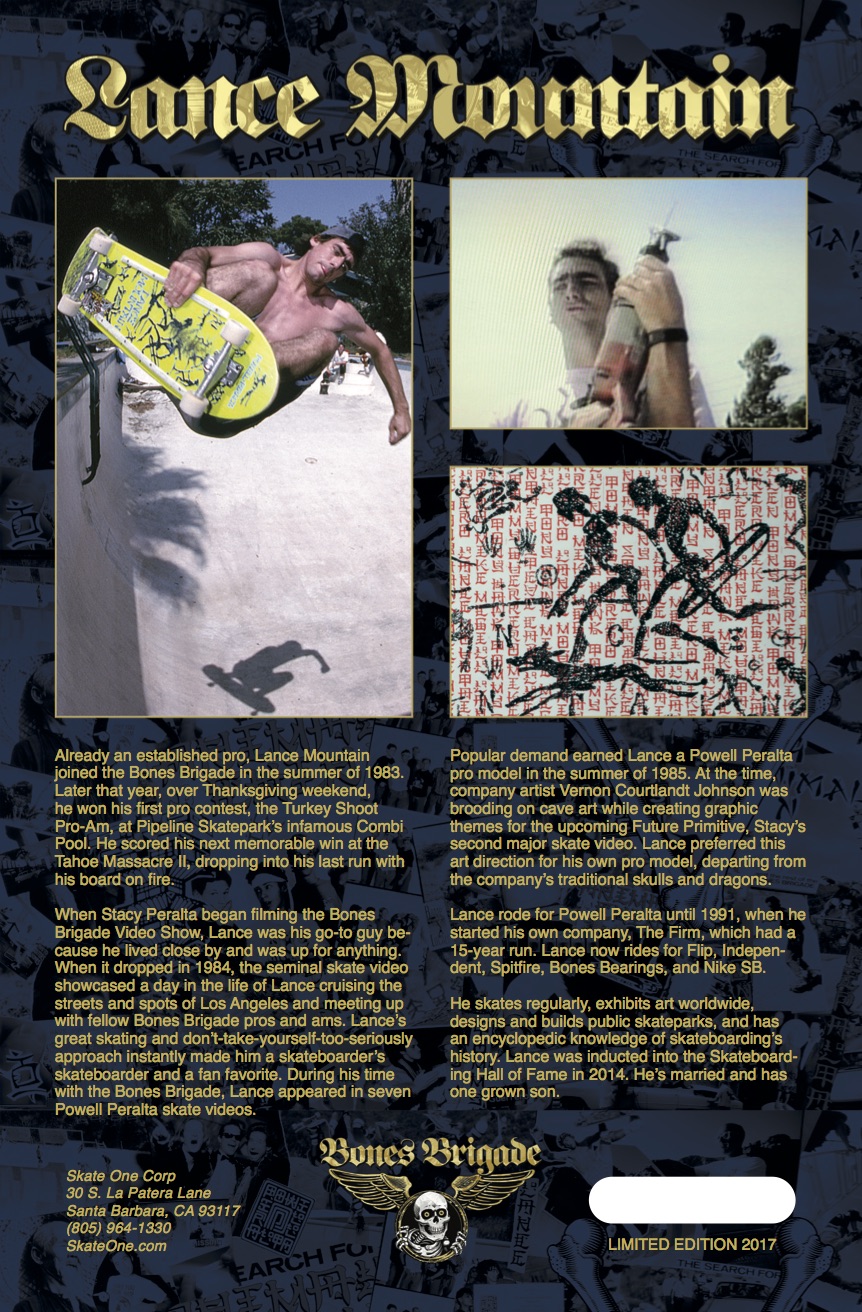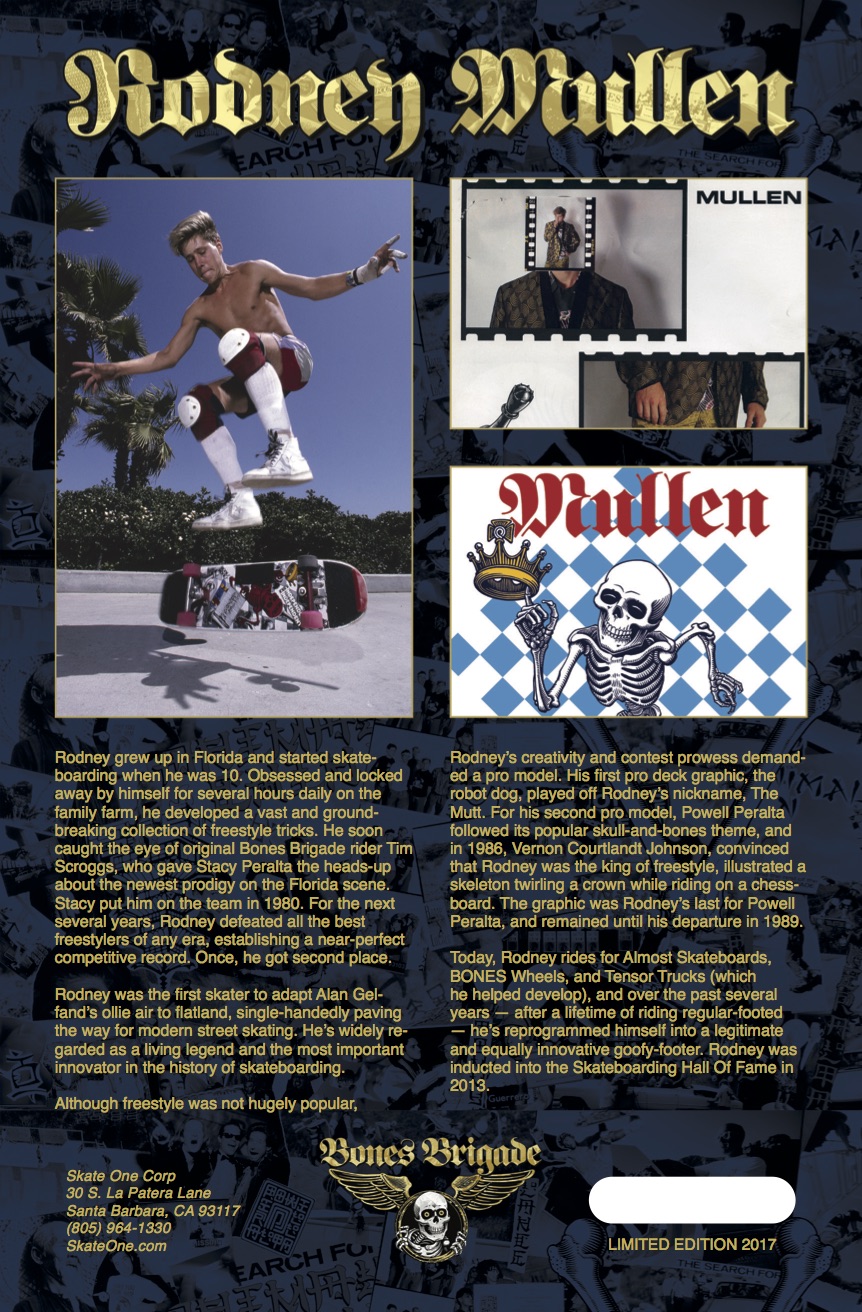 Tell your favorite shop to bring them in!